InshaAllah Qurban
"Indeed, We have granted you, [O Muhammad], al-Kawthar. So pray to your Lord and sacrifice [to Him alone]." [Quran: 108:1-3]
The Qurbani programme is run by Human Aid Initiative on a yearly basis during the Eid Al-Adha period. The nature of this program is to carry out the slaughtering and distribution of Qurbani meat (cow or goat) to the poor and needy in line with the Islamic religious observation.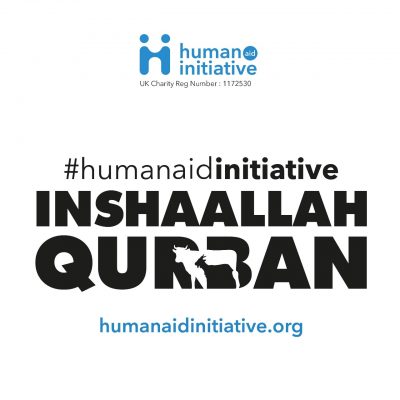 Eid Al-Adha is the commemoration of Prophet Ibrahim's (as) obedience in surrendering to the will of Allah when in a dream Prophet Ibrahim was commanded by Allah to sacrifice his son Ismail (as).
Each year Qurbani animals are slaughtered from the 10th-13th day of the month of Dhul Hijjah in honour and commemoration of Prophet Ibrahim's obedience to Allah's commands. Qurbani symbolises the willingness to share some of the bounties that have been given by Allah as the meat from the sacrifice is required to be given to the poor and needy as well as shared with family and friends.
distribution areas & Prices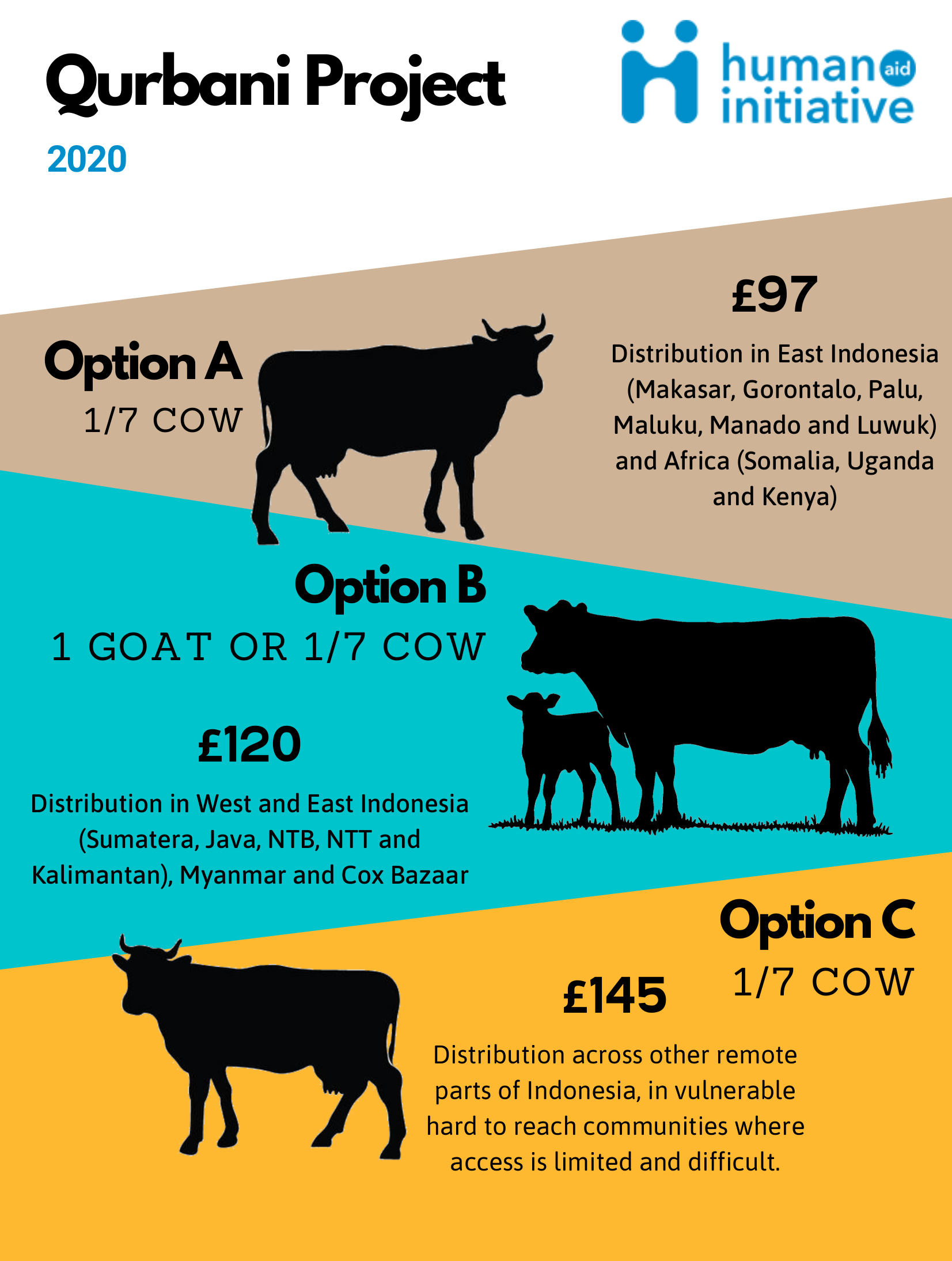 On the night of Arafah, we launch our Qurbani Meal Provision Programme which aims to distribute cooked meals during Eid al-Adha festival.
For just £10, you can share the joy of Eid by providing meat-based meals with condiments to those in need during the pandemic.
Reap the rewards of the day of Arafah, one of the most blessed days of the year!
For offline donations, please donate to:
Human Aid Initiative
Sort code: 30-00-83
Account no: 01362101
Al Rayan Bank
Ref: QURBANI
Receipt & Confirmation
+44 7384 323 231
info@humanaidinitiative.org