Children need education to heighten their chances of a brighter future. By providing them with the opportunity to learn, children can develop and reach their full potential.
We at Human Aid Initiative believe that by alleviating children lives from poverty it will create safer environment with better physical and mental health .
On September 2018 we had initiated our first Sponsor a Child programme, supporting a number of children across Indonesia. Our focus is to help children whom are:
Without parental care

Living in extreme poverty

Forced to be displaced because of various disasters

At a greater risk of neglect, exploitation, abuse, violence and child trafficking
Depending on which scheme you choose, we provide a number of ways in how we support the children, who will support them and what we provide them with. 
Your donation will go towards their basic needs of survival; this including health kits, food packages and other initiatives. Although the list is extensive, giving a child the right to an education has always been our main objective.

Human Aid Initiative provides food, education grants and access to medical care. We also provide after school care and activities for our beneficiaries.
According to a 2016 study by UNICEF and the World Bank Group, 385,000,000 children worldwide live in extreme poverty.
In Indonesia alone, at least 4,100,000 children are unable to access education. The rising costs of education and poverty have forced 2,500,000 children from ages 6-15 to leave school. 
This number is likely to increase as multiple areas of Indonesia have already faced a number of natural disasters in 2017 and 2018.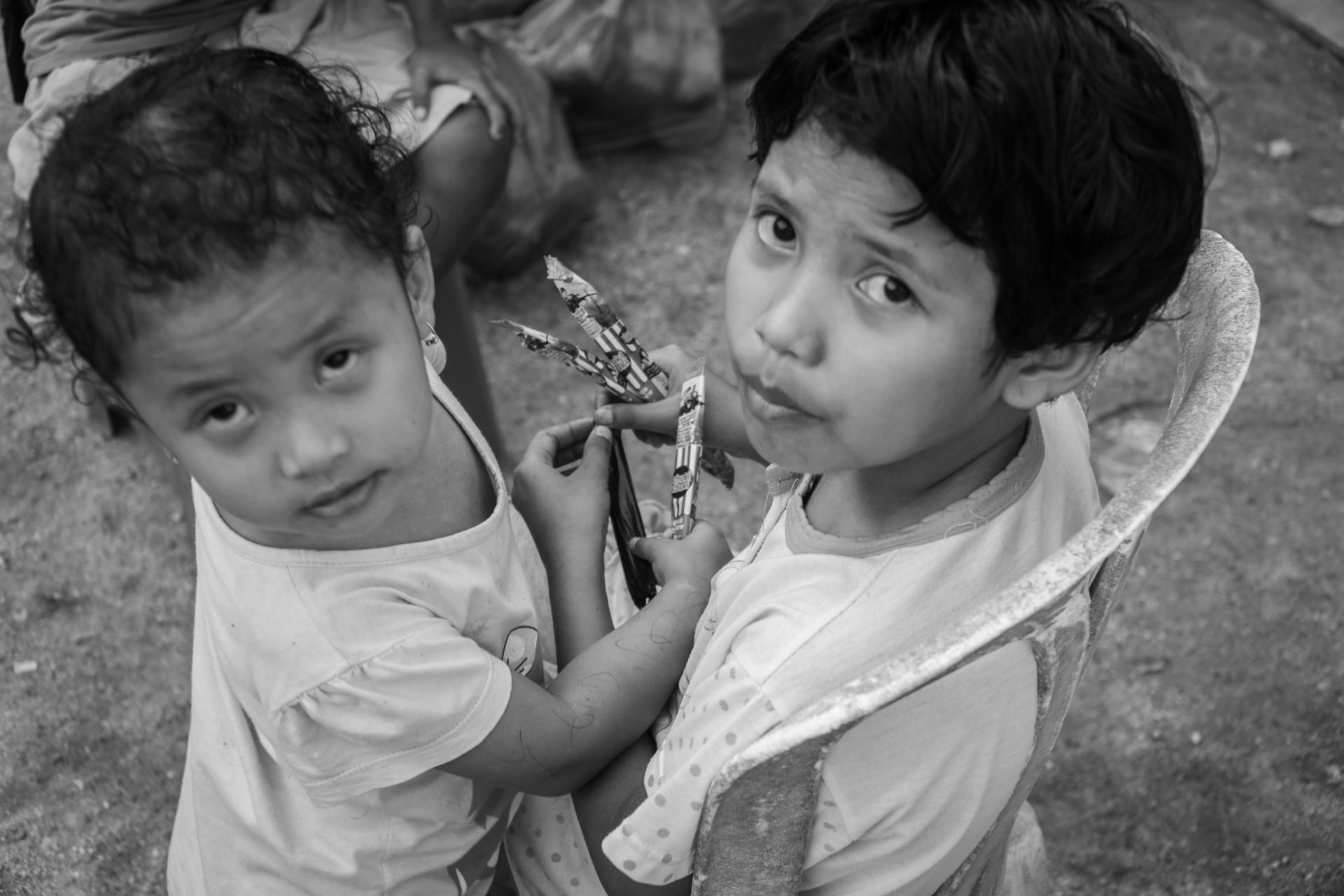 We have currently over 300 registered children awaiting sponsorship.
From only £25 a month or £300 a year, you can sponsor a child. Covering their education fees and provide psychosocial support. Due to the disastrous Lombok Tsunami, many children are separated from their parents and are now orphans. With this project, we wish to support these children.
An orphanage was established just after the devastating earthquake and tsunami hit Aceh, in December 2004. Still in operation, we aim to support more young children in need.
Another one of the ways we aim to support orphaned children is through a foster care system. Within this system, we hope to be able to support their education and healthcare.