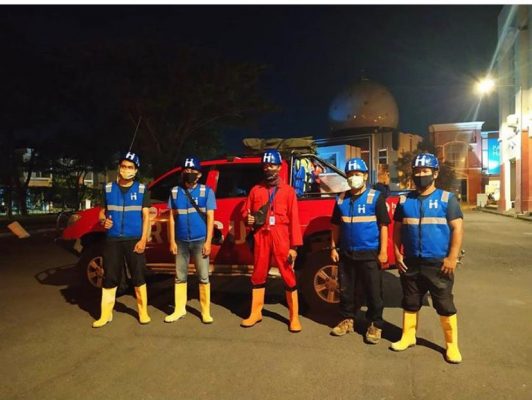 We provide immediate humanitarian aid among victim of natural disasters such as earthquakes, floods, landslides as well as a growing number of refugees and displaced people related to regional conflicts and wars. Our humanitarian aid includes the distribution of foods, drinking water, temporary shelters and medical assistance.
Together with our overseas partner, we try the best we can to make sure our emergency relief will continue towards longer-term assistance; such as rehabilitation and recovery programs. The program includes to build a semi-permanent tent, provide a regular food pack and clean water, routine medical check up and hygienic kit to the victim of disasters. We also accommodate provision in education such as building a school in order to keep the children learning.
General Emergency Relief Fund
West Sulawesi Earthquake Emergency Response
Only halfway through January, strong earthquakes shake West Sulawesi, causing many to lose homes and businesses. Having this natural disaster amidst the current pandemic only furthers the struggle for many. 
South Kalimantan Flood Emergency Response
Human Aid Initiative strives to support those affected by the devastating Kalimantan flood.
COVID-19 Food Aid Emergency Provision
In the midst of difficulties dealing with the Coronavirus pandemic, Human Aid Initiative endeavours to support those who need food the most during this difficult time.